Wednesday September 01, 2021
Canadian FM Contacts Qureshi Via Video Link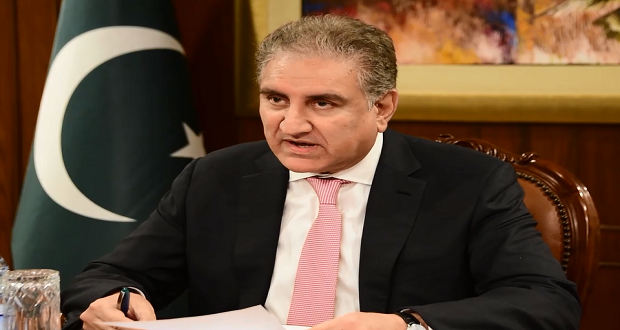 ISLAMABAD: Foreign Minister Shah Mahmood Qureshi has urged the international community to ensure financial support to the Afghan people to prevent human tragedy in Afghanistan.
Talking to his Canadian Counterpart Marc Garneau via video link, he said Pakistan is determined to provide humanitarian assistance for the reconstruction of Afghanistan and its people.
Shah Mahmood Qureshi said Pakistan wants an inclusive and political settlement in Afghanistan for durable peace in the country.
He also apprised his Canadian Counterpart about the assistance provided by Pakistan for the safe evacuation of diplomats of various countries, members of the international media and workers of international organizations from Kabul.
Marc Garneau thanked Pakistan for facilitating safe evacuation of foreign nationals from Kabul.
The two sides also exchanged views on evolving situation in Afghanistan and provision of humanitarian assistance to the Afghan people.