Wednesday November 16, 2022
British PM Calls for Making Efforts to Stabilize Oil Markets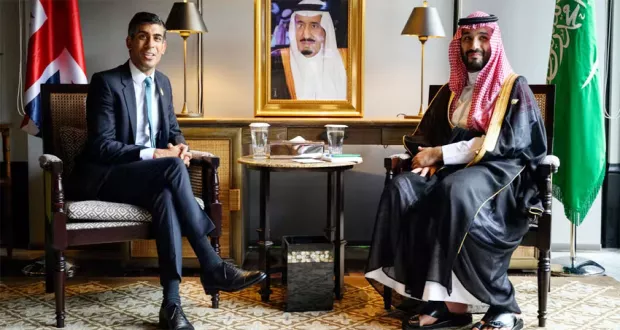 British Prime Minister Rishi Sunak has called for making efforts to stabilize oil markets during his talks with Saudi Arabia's Crown Prince Mohammed bin Salman.
The British Prime Minister held one-on-one meeting with the Crown Prince as they gathered for the Group of 20 summit in the Indonesian resort island of Bali.
The post British PM Calls for Making Efforts to Stabilize Oil Markets appeared first on Abb Takk News.