Saturday May 28, 2022
Blinken Warns China Threat Greater Than Russia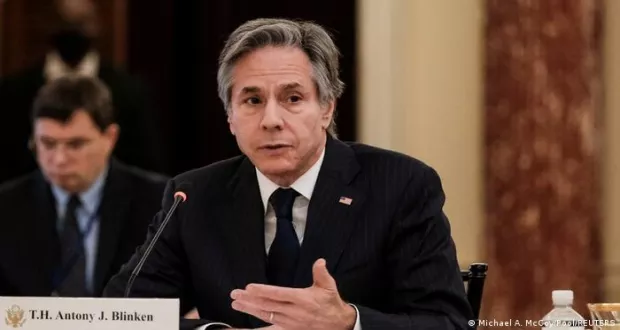 WASHINGTON: Whilst Russia represents an immediate threat, the long-term one China poses to the global order is more serious, US Secretary of State Antony Blinken has said.

US Secretary of State Antony Blinken delivered an address designed to rally the international community to deter and counter China, which the US sees as a long-term threat to global stability.
The speech sought to define a balance between competing economic and military interests while outlining the US government's policy towards China.
Speaking at George Washington University Thursday, Blinken said, "China is the one country that has the intention as well as the economic, technological, military and diplomatic means to advance a different vision of international order."
The US views Russia as a present and immediate danger to the global order. However, longer term the US sees China as more capable of disrupting international security.