Tuesday December 20, 2022
BJP Leader Places Rs2 Crore Bounty On Bilawal Bhutto's Head For Calling Modi 'Butcher Of Gujarat'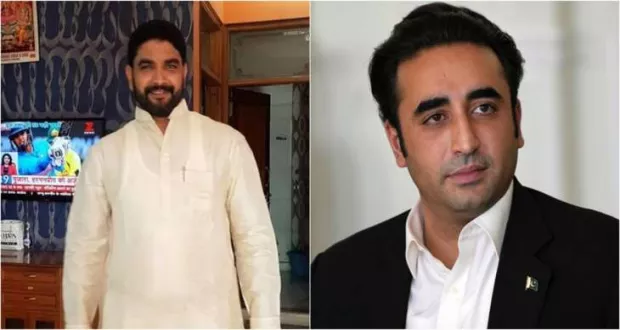 New Delhi: Manupal Hansal, a Bharatiya Janata Party (BJP) leader from Uttar Pradesh, has placed a Rs 2 crore bounty on the head of Foreign Minister of Pakistan, Bilawal Bhutto-Zardari, stating that Indian people are angry at the minister's remarks about Indian Prime Minister Narendra Modi.
"Mai ailaan karta hoon ke jo uss mantri Bilawal Bhutto ka dhar se sar alag karega, 2 crore ka inaam mai doonga" [I declare that I will give a reward of ₹2 crore to anyone who will behead Minister Bilawal Bhutto], Hansal had said.
The BJP also held protests across India and in front of the Pakistan Embassy in New Delhi, burning effigies of the Pakistani foreign minister.
At a press conference in New York on December 16, Bilawal Bhutto-Zardari had responded to accusations that Pakistan had sheltered Osama bin Laden by pointing out that Modi, who is regarded as 'butcher of Gujarat' is still the Prime Minister of India:
"I would like to remind Mr Jaishankar that Osama bin Laden is dead, but the butcher of Gujarat lives, and he is the prime minister (of India)."
The post BJP Leader Places Rs2 Crore Bounty On Bilawal Bhutto's Head For Calling Modi 'Butcher Of Gujarat' appeared first on Abb Takk News.