Wednesday December 21, 2022
Bannu's CTD Centre Cleared; 25 Terrorists killed in Pakistan Army Operation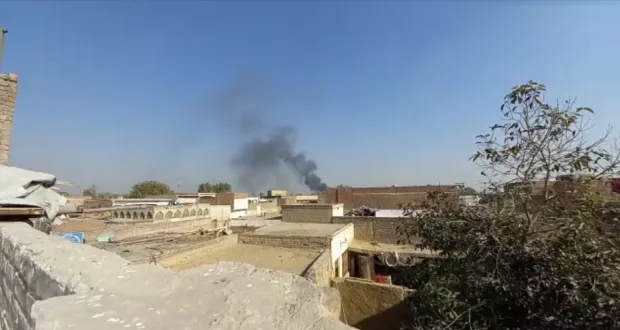 RAWALPINDI: The Counter-Terrorism Department s (CTD) compound in Bannu was cleared after three days and 25 terrorists, who had laid siege at the CTD compound, were killed in an operation conducted by the Pakistan Army.
Director General (DG) Inter-Services Public Relations (ISPR) Maj-Gen Ahmed Sharif while provided details of the operation and the background of the incident said that negotiations were held with the terrorists in the CTD building for two days, which remained unsuccessful, after which the security forces were given a green signal to carry out an operation to clear the compound.
He said that 33 terrorists were under investigation in the CTD compound in Bannu on December 18. "One of them snatched the weapon from a CTD officer and got his allies freed. They took hold of the weapons from the armoury and started firing, martyring a CTD officer while one was injured who later passed away."
He said one officer of the security forces present inside the complex was made hostage and other security personnel reached the site and surrounded the complex as soon as they heard the sounds of firing.
Gen Sharif said two terrorists were killed in the ensuing exchange of fire while three who wanted to escape were arrested and two security personnel were injured as well.
"Our forces surrounded the entire area and thwarted any attempt by the terrorists to escape. In the last 48 hours, all attempts by the security forces to convince the terrorists for an unconditional surrender remained unsuccessful while the terrorists adhered to their demand for a safe passage to go to Afghanistan."
The post Bannu's CTD Centre Cleared; 25 Terrorists killed in Pakistan Army Operation appeared first on Abb Takk News.