Tuesday December 20, 2022
Bannu Operation: 6 Terrorists Killed, 2 Personnel Martyred, 15 Injured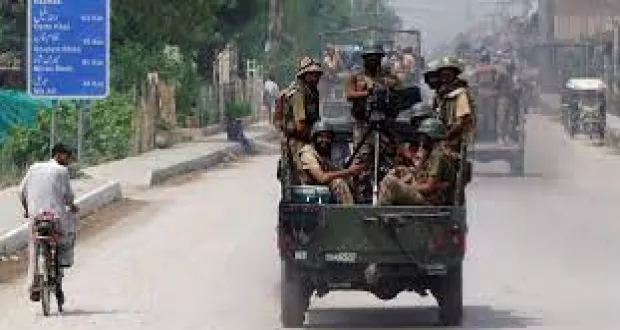 Rawalpindi: Two security personnel embraced martyrdom in an operation against terrorists in Bannu while 10 personnel were also sustained injuries an officer.
First, sex terrorists were killed in the operation conducted by security forces after talks with terrorists at CTD center in Bannu. While all the people who were made hostages were recovered.
Inter-Services Public Relations (ISPR) said that the Bannu operation is continued successfully and will be completed early.
Earlier, all six terrorists were killed in the operation conducted by Security forces in Banu at Anti Terrorist center today.
The operation was conducted after talks with terrorist failed while all the six terrorists were shot dead in the Counter Terrorism Department (CTD) compound in Bannu.
As many as 10 to 15 security personnel were sustained injuries during the operation.
An emergency has been imposed in all three MTI hospitals in Bannu.
The post Bannu Operation: 6 Terrorists Killed, 2 Personnel Martyred, 15 Injured appeared first on Karachi News.