Sunday September 18, 2022
Baluchistan CM Invites JUI-F To Join Provincial Govt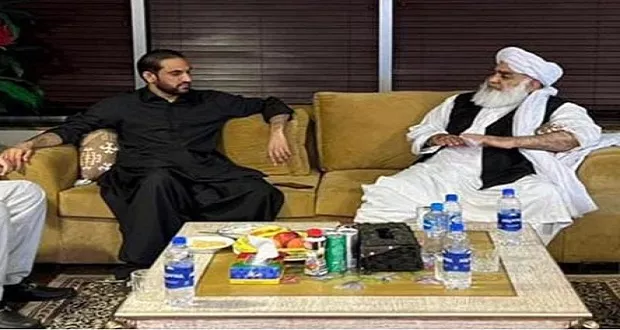 Quetta: Chief Minister Baluchistan (CM) Mir Abdul Qudoos Bazenjo has invited Jamiat Ulama-e-Islam Fazal (JUI-F) to join his provincial government while the JUI-F placed a condition to set aside from the government.
Sources said that the CM Baluchistan Mir Abdul Qudoos Bazenjo will meet chief of JUI-F Baluchistan and Federal Minister Maulana Abdul Wasay today.
The two leaders will consult inclusion of the JUI-F in the Baluchistan government while the provincial leaders of JUI-F has informed the CM Baluchistan invitation to the party chief Maulana Fazal Ur Rehman.
On the other hand, Maulana Fazal Ur Rehman has asked for a time to consult on the issue with the central leaders of the JUI-F.
The JUI-F chief, who is also head of coalition government alliance Pakistan Democratic Movement (PDM), has placed a condition to the Baluchistan government to remove PTI from the provincial government.