Friday January 06, 2023
Bad Light Ends 2nd Test In Draw Just Before 15 Runs Short Of NZ Target After Splendid Performance Of Sarfaraz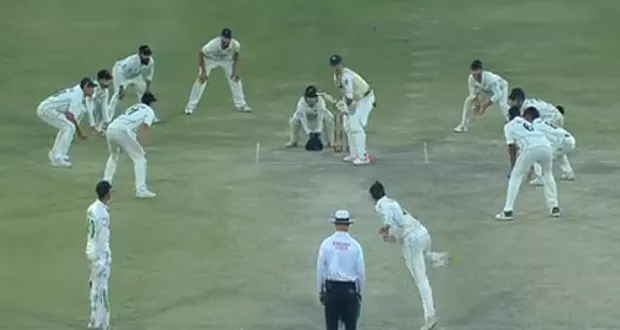 Karachi: The Second test between Pakistan and New Zealand ended in a draw owing to bad light after a thrilling second innings with superb performance by Sarfaraz Ahmed as he scored brilliant century and bowled at 117 runs.
The match ended due to bad light and Pakistan was just short of 15 runs to win the test on the other hand the guest kivi's needed just one wicket to win.
Once Pakistan was in trouble when its batting line totally collapsed at 80 after losing five wickets. At this stage ex-skipper Sarfaraz Ahmed and Saud Shakeel played a brilliant partnership of 123 runs.
Later on another timely partnership between Sarfaraz and Agha Salman added 70 runs to the score whereas Salman lost his wicket by playing irresponsible short.
Sarfaraz playing a splendid innings scored century and bowled at 117 runs. Tale enders showed somewhat out class performance as Abrar Ahmed, Nasim Shah remained not and were playing with responsibility when bad light ended the match.
Sarfaraz Ahmed played a heroic performance in both innings of test match as he scored half century and lost his wicket on 78 runs while in second he made brilliant 117 runs.
The post Bad Light Ends 2nd Test In Draw Just Before 15 Runs Short Of NZ Target After Splendid Performance Of Sarfaraz appeared first on Karachi News.