Thursday September 01, 2022
ATC Approves Imran Khan Bail In Threats To Judge, Police Officers Case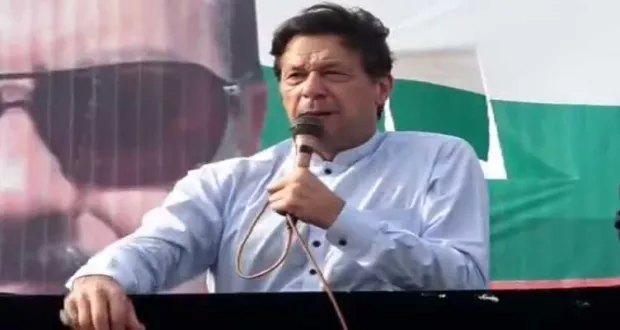 Islamabad: An anti-terrorism court of Islamabad today (Thursday) approving bail of Pakistan Tehreek-e-Insaf chairman Imran Khan in a case for threatening to a woman judge and police officers and ordered him to appear before the court on September 12.
The ATC heard a bail petition of former premier Imran Khan. The ATC judge Raja Jawad Abbass Hassan heard the case while Imran Khan counsel Baber Awan appeared before the court from behalf of his client.
Baber Awan submitted a written appeal in the court for bail of Imran Khan. The PTI chairman counsel said to Judge that his client be given bail. To which Judge remarked that there is no precedent that one should get bail without appearing before the court.
The Judge said that the bail is granted to those who appears before the court and your client must be appeared before the court. While prosecutor said that we will give arguments in the case in the presense of the acuused.
The court took a break and the PTI chairman Imran Khan appeared in the court.
The Judge also seeking the record of the case and directed that statements of plaintiffs be read aloud in the court adding that how many cases dutiful officer has filed terrorism cases.
The judge said to Baber Awan that three courts are open today, only those lawyers will come to the court as per the list you will provide adding that only respective people will enter the court like the earlier hearing.
Baber Awan Also submitted threat letter given to Imran Khan.
After the break Imran Khan appeared before the court and after listening the arguments approved the bail of Imran Khan till September 12 and adjourned the hearing.