Wednesday April 20, 2022
At Least Eight Children Including Woman Killed Dadu's House Fire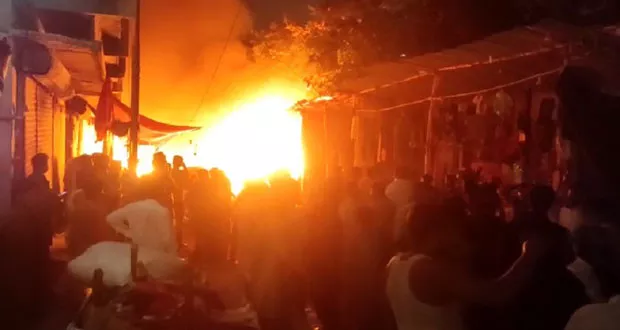 Dadu: At least eight children and a woman were killed when a house in Sindh's Dadu district caught fire.
Rescue officials confirmed Tuesday that following the gusty winds in the area engulfing two villages in the neighborhood.
Over 70 houses were reduced to ashes and several cattle heads were killed due to the tragic fire.