Thursday January 05, 2023
Assassination's Attack On Him Was Well Thought Out Conspiracy: Imran Khan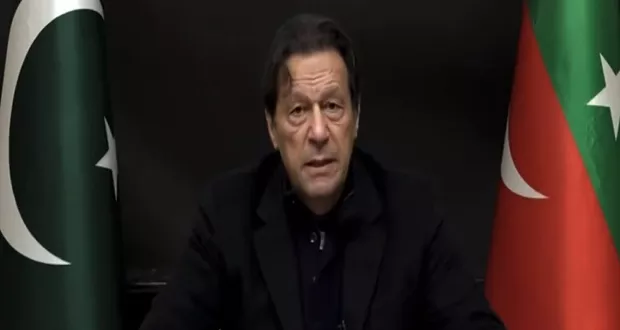 Lahore: Pakistan Tehreek-e-Insaf (PTI) Chief Imran Khan has said that the assassination's attack on his life was well thought out conspiracy.
Addressing on a video link from his Zaman Town residence in Lahore, former premier Imran Khan said that firstly videos insulting to religion were issued then a conspiracy was hatched to kill him on the lines of Salman Taseer.
The PTI chief once again claimed that there were three shooters instead of one while he said that the bullet injected to Usman was for the accused Naveed.
Imran Khan said that after the regime change operation famous robbers were imposed on the country while he claimed that he knew who were included in the regime change operation.
He said that the people came to streets after this change for the first time adding that the mastermind of the regime change didn't know that the nation will come to streets.
Imran Khan said that every tactics was used to remove him from his path adding that there was a plan for his assassination's after winning the by-elections and later the incident was given colour of incident like Salman Taseer.
He said that the accused Naved rapid fired from the pistol while there were two types of ammunition sounds were heard adding that the police gave confessional statements of the accused to the reporters and journalists which are opponent of the PTI.
Chairman PTI said that he could not register an FIR of the firing on him while despite having our government in Punjab the respective police officer didn't appear before the court.
While the CTD officer also refused to be part of investigation and also denied to appear before the court.
The post Assassination's Attack On Him Was Well Thought Out Conspiracy: Imran Khan appeared first on Karachi News.