Thursday May 19, 2022
Asif Zardari Meets Chaudhry Shujaat Hussain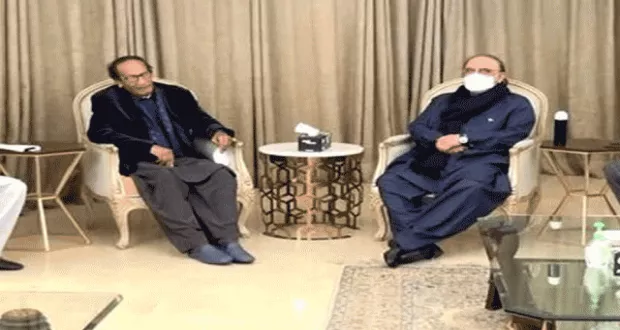 Lahore: Former President Asif Ali Zardari called on PML-Q President Chaudhry Shujaat Hussain at his residence to discuss the economic and political situation in the country.
According to sources, PPP co-chairman and former president Asif Ali Zardari had a meeting with PML-Q president Chaudhry Shujaat Hussain. On the occasion, the former president thanked Shujaat Hussain for his full support to the national government.
The former president said that you are a very important ally of ours and your consultation will continue to be included in the current political situation. The former president took Chaudhry Shujaat into confidence.