Friday November 25, 2022
Asif Zardari Can't Even Leave Sindh: Fawad Chaudhry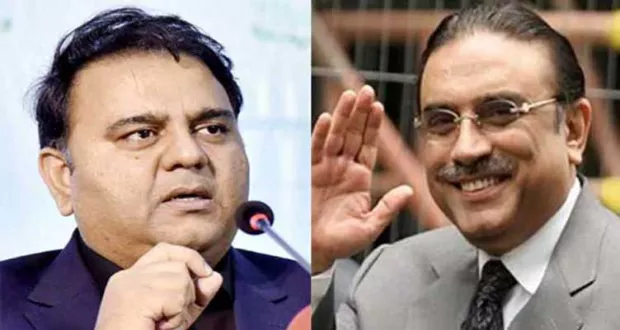 Jehlum: Pakistan Tehreek-e-Insaf (PTI) leader Fawad Chaudhry has said that Pakistan Peopole's Party (PPP) co-chairman Asif Ali Zardari can't even leave Sindh and what status he has in Punjab.
Responding on the coalition government a new mission to form a provincial government in Punjab, Fawad Chaudhry claimed that this time around the PPP will be defeated in the rural areas of Sindh.
Fawad Chaudhry said that the people will get political rights and the mafia will end.
It is speculated that the ruling coalition has given a task to co-chairman Pakistan People's Party (PPP) Asif Ali Zardari to form government in Punjab.
The government has started a mission to change government in Punjab, for the purpose a herculean task has been given to Asif Ali Zardari.
The PPP co-chairman will soon leave for Lahore from Islamabad. During his stay in Lahore, Asif Zardari will hold sittings with political figures.
The ruling PML-N, PPP, JUI-Fazal (JUI-F) and Chaudhry Shujaat have held consultations on the issue.
The post Asif Zardari Can't Even Leave Sindh: Fawad Chaudhry appeared first on Karachi News.