Wednesday October 26, 2022
Arshad Sharif Was Shot At From Close Range, Claims Vawda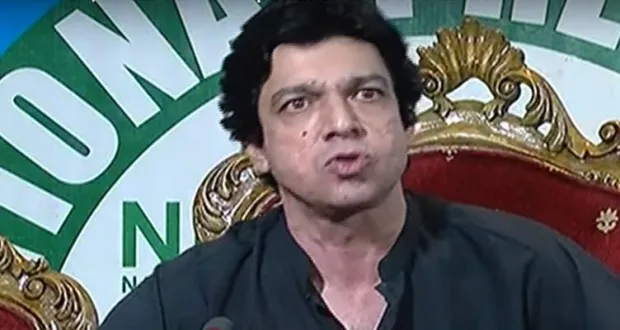 ISLAMABAD: PTI leader Faisal Vawda on Wednesday claimed that as against the version of the Kenyan police, journalist Arshad Sharif was shot at from a close range, therefore, his murder was "premeditated."
Holding a press conference at the National Press Clube in the federal capital, Vawda, who claimed that he was a close friend of the slain journalist, said that irrespective of how a probe into his murder is launched by the government, evidence related to his killing — including his mobile phone, laptop, and documents — will "never be found as they have been erased."
He dismissed the version of the Kenyan police — that had maintained that Arshad was killed in a case of "mistaken identity" after the local law enforcement fired about 20 bullets at his car — and said that only two bullets were fired at him.
"In my opinion, two bullets were fired at him, one to the head and the other to the chest by a person either sitting in the car or present at a very close range," he stated.
The PTI leader maintained that Arshad was "chosen to be killed in Kenya by those who want to break the country."
Vawda also claimed that he was constantly in contact with Arshad till the very last day, adding that he is ready to hand over his phone for forensics to verify the authenticity of his statement.
"We'll see who is benefiting the most from Arshad's demise," he said.