Monday November 21, 2022
Army Chief Praises PAF Vital Role In War Against Terror On Farewell Visit To Air Headquarters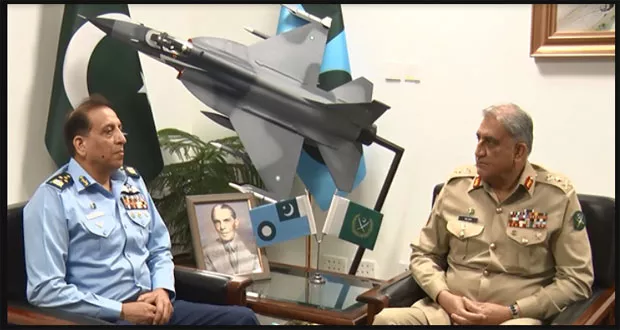 Rawalpindi: The Army Chief Qamar Javed Bajwa today also visited Air Headquarters today as a farewell visit.
Smartly turned out contingent of Pakistan Air Force (PAF) presented him guard of honour. After which, the COAS was introduced to principal staff officers at the Air Headquarters.
Then Army Chief called on Chief of PAF Air Chief Marshall Zaheer Ahmed Baber Sidhu. During the meeting the army chief praised the professional experties of the PAF personnel and shaheens defending the air borders of the country.
The COAS also lauded the vital efforts of the PAF in war against terror.
The post Army Chief Praises PAF Vital Role In War Against Terror On Farewell Visit To Air Headquarters appeared first on Abb Takk News.