Wednesday November 23, 2022
Ally Parties Give Right To Appointment New COAS To PM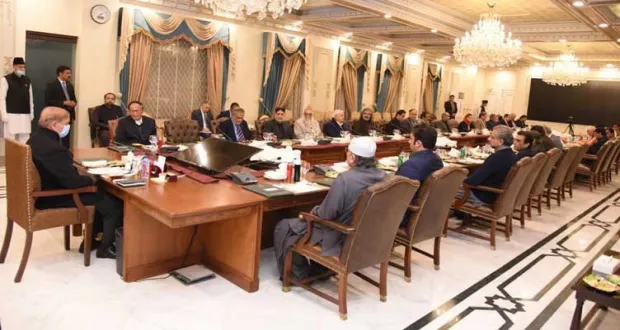 ISLAMABAD: Coalition partners on Wednesday while expressing complete confidence in the leadership of Prime Minister Shehbaz Sharif and said that they will stand by him in every decision.
This was said in a meeting presided over by Prime Minister Shehbaz Sharif regarding the appointment of Army Chief and Chairman Joint Chiefs of Staff.
Former President Asif Ali Zardari, Pakistan Muslim League-Quaid (PML-Q) chief Chaudhry Shujaat Hussain, Federal Minister Chaudhry Salik Hussain, Balochistan Awami Party (BAP) leader Khalid Magsi, Pakistan Peoples' Party (PPP) chairman Bilawal Bhutto Zardari, Khalid Maqbool Siddiqui of MQM, Jamiat Ahl-Hadith Professor Sajid Mir and others participated in the meeting.
During the meeting, consultation was held on the appointment of the COAS and the CJCSC, while country s political situation also came under discussion. The prime minister also took the allies in confidence ahead of the Army Chief and forwarding summary to the President.
Sources privy to the development said that during the meeting, former President Asif Ali Zardari said that the constitution has given PM Shehbaz Sharif right and the privilege to appoint the Army Chief.
On the occasion, Ch Shujaat said that Allah Almighty has given you this position and the appointment of Army Chief is your constitutional right.
The post Ally Parties Give Right To Appointment New COAS To PM appeared first on Abb Takk News.