Thursday December 08, 2022
Alleged Buyer Of Imran Watch: Shafique Categorically Denies Buying of Imran Khan Watch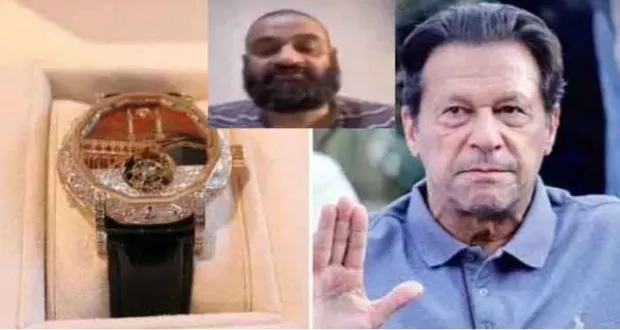 Islamabad: The man stated to be alleged buyer of Imran Khan's watch has said that he didn't buy any watch of Imran Khan.
In his statement after a news item regarding him that he bought the PTI chief watch, Muhammad Shafique categorically said that the seal of his shop was used wrongly.
Muhammad Shafique said that neither the bill belongs to him nor the signature.
He has warned that he will take legal action if he were dragged in the matter.
It is pertinent to mention here that Shafique's shop was situated in Jinnah Super Market in F-7
The post Alleged Buyer Of Imran Watch: Shafique Categorically Denies Buying of Imran Khan Watch appeared first on Karachi News.