Friday December 16, 2022
Alleged Audio Of Bushra Bibi And In-charge Of Bani-Gala Surfaces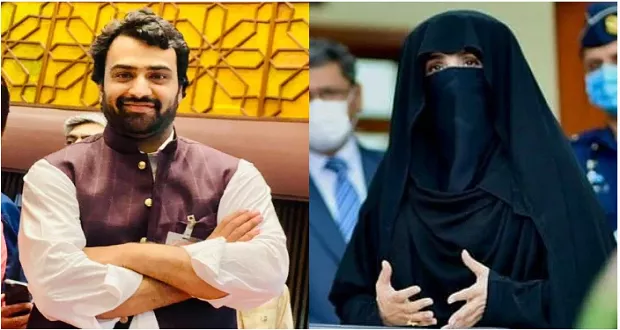 Islamabad: An alleged audio of the former administrator of Bani Gala and Bushra Bibi, wife of the PTI chief Imran Khan has surfaced.
"Bushra Bibi is very much angry and scolding Inam Khan over capturing pictures of items of toshakhana."
She can be heard saying " had you said to Asfar to take pictures of items coming from toshakhana and send to you. To which Inam Khan replied that he had not said this."
Bushra Bibi asked to Inam Khan" why did you take pictures? adding " Pictures are not taken for the things which are come to home instead pictures should be taken for the stuff that transferred from home."
Imran's wife then asked to Asfar"have you sent pictures to Inam? to which he responded "No, I didn't send pictures to Inam."
Bushra Bibi asked again to Inam who ordered you to take pictures ?who, which person? and why?. Then she said that pictures are not taken for the stuff which are coming to home for her.
She can be heard in the audio "did you ask me for permission. then she said " what is the meant by sorry?" you people have made the home a spectacle.
Bushra Bibi went on to say" MS trusting us are sending stuffs, who are you to take pictures of these things?". Then she said to Inam Khan" You will not come inside house next time, understand!
"Keep sitting where you are sitting after taking pictures," she said to Inam in end.
The post Alleged Audio Of Bushra Bibi And In-charge Of Bani-Gala Surfaces appeared first on Abb Takk News.