Sunday April 10, 2022
Aiwan-e-Sadar Starts Preparation For PM Oath Taking Ceremony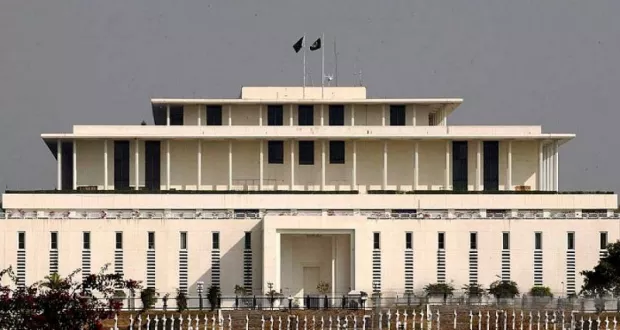 Islamabad: Aiwan-e-Sadar has started the preparations for an oath taking ceremony for a new premier.
Sources said that a work on preparing a guests list also started while 200 to 250 guests are likely to attend the oath taking ceremony.
As per norm, President Dr Arif Alvi will take oath from a new premier which is being elected tomorrow (Monday).
All the three services chief, Army, Air-Force and Navy, Pakistan Peoples Party (PPP), Pakistan Muslim League-Nawaz (PML-N) and Jamiat Ulmae Islam- Fazal (JUI-F) leaders will attend the ceremony.

Besides senior bureaucrats, ambassadors and dignitaries from different walks of life will also be invited to attend the ceremony.