Friday August 26, 2022
After Abid Sher, Hanif Abbassi Lambasts On Finance Minister Miftah Ismael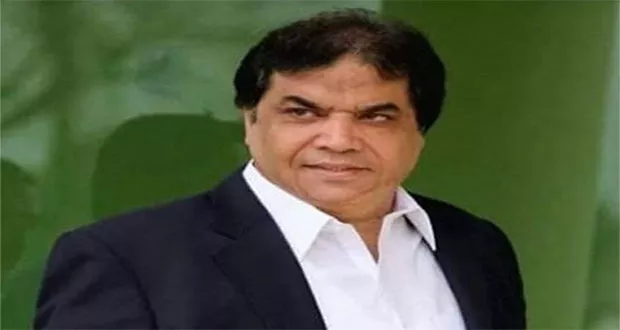 Islamabad: After Abid Sher Ali, today (Friday) another leader of ruling Pakistan Muslim League-Nawaz (PML-N) Hanif Abbassi lambasting on his own party Finance Minister Miftah Ismael said that the ministry of finance should stop loot and plunder adding that the Ministry of Finance is bent on making all the efforts of the Prime Minister in vain.
Addressing a presser in Islamabad, the PML-N leader from Rawalpindi, Hanif Abbassi said "every person
is saying that we can't pay tax from his salary.
Hanif Abbassi said that the PM is standing with the people of the country at this difficult time as 10 billions dollars investment are coming to the country.
He said categorically said that there is no any sector which is not affected by the electricity bills while the poor people are unable to pay the bills.
He went on to say that now businessman, owners of factories are also shutting down their businesses.
The senior politician said that the bill of Rs 2, 52,000 has reached to more than 7,00000. Whereas 100 units bill climbed to Rs 3500 adding that all the sectors are affecting from the electricity bills.
Hanif Abbassi said that the country can't run on the basis of loot and plunder adding that the people existing in the tax net are being burdened with more taxes again and again.
He urged the all the parties of the country to leave the politics for six months and work for helping the floods victims.