Friday November 12, 2021
Afghan Caretaker FM Welcomes Ceasefire Agreement Between Pakistan And TTP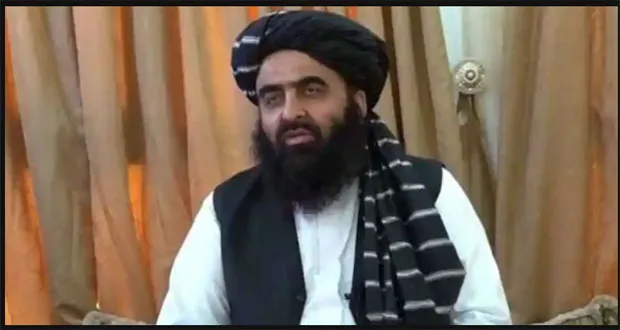 ISLAMABAD: Afghanistan's caretaker Foreign Minister Amir Khan Muttaqi on Friday welcomed the ceasefire agreement between Pakistan and the TTP however he declined to comment on Afghan interim Interior Minister Sirajuddin Haqqani's role in the talks.

Addressing a function at the Institute of Strategic Studies in Islamabad, he said that Afghanistan's territory will not be used against any other country, including Pakistan adding that Afghanistan values Pakistan's cooperation on humanitarian grounds.
Muttaqi anticipated that the talks would move forward in the coming days and hoped that a temporary ceasefire would be turned into a permanent peace agreement.
The Afghan caretaker Foreign Minister reiterated that Afghan soil is not being used against Pakistan adding that the Afghan government did not understand what they should do to make other countries including the United States recognize us.
"Afghanistan does not need a large army, we will build a small and skilled army, our government is broad-based which includes all nationalities," he said.
Amir Muttaqi while dismissing the news of stripping away women's freedom said that 100% of female employees have returned to the Ministry of Health while 75% of women have resumed their duties in educational institutions.
It is pertinent to mention here that the caretaker Foreign Minister of Afghanistan Amir Khan Muttaqi had arrived in Islamabad on Wednesday (November 10) on a three-day visit.
Pakistan's ambassador to Afghanistan Mansoor Khan had said that Amir Khan Muttaqi would discuss bilateral relations during the visit.
Afghan Foreign Minister arrived in Pakistan along with a 20-member high-level Afghan delegation, including Finance Minister Hidayatullah Badri, Industry and Trade Minister Nooruddin Aziz and senior officials from the Ministry of Aviation.
The Afghan delegation was received by Pakistan's Special Representative for Afghanistan Muhammad Sadiq, Pakistani Ambassador Mansoor Khan, Trade Adviser Abdul Razak Dawood and other officials.