Friday August 26, 2022
937 Killed, 1343 Injured In Rains And Flood So Far As NDMA Releases Report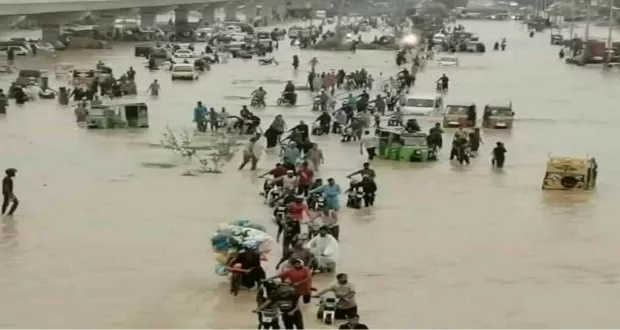 Islamabad: As many as 937 people have killed and more than 1,300 others injured across the country so far.
The National Disaster Management Authority (NDMA) has issued a report comprising details of devastations and destruction owing to floods and heavy downpours across the country.
According to the report, countrywide 937 people have lost their lives and more than 1,343 people since June 14.
At least 234 people were killed in Baluchistan, 306 in Sindh, 165 in Punjab, and 185 in KP while 37 in AJK and 9 in Gilgit and Baltistan.