Monday January 23, 2023
44 PTI MNAs Decide to Take Back Resignation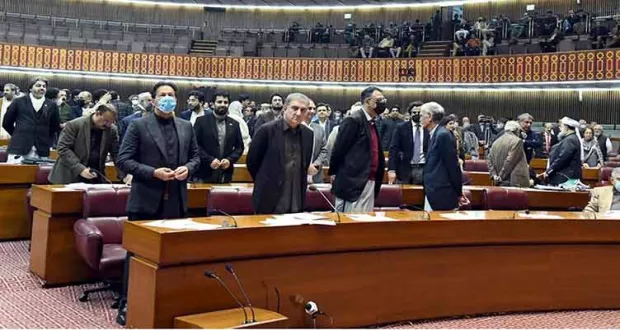 ISLAMABAD: More than three dozen of Pakistani Tehreek-e-Insaf's (PTI) members of the National Assembly (MNAs) has decided to withdraw their resignations as Imran Khan-led party wants to replace dissident Raja Riaz as leader of the opposition.
PTI Secretary General Asad Umar revealed the strategy of his party in a tweet days after NA Speaker Raja Pervez Ashraf accepted resignations of PTI lawmakers, who had announced to quit the parliament after the ouster of former prime minister Imran Khan through a no-confidence vote in April last.
The PTI has been demanding the speaker to accept all the resignations in one-go but Mr Ashraf remained reluctant to do the same as he announced to approve the resignations one-by-one after meeting with the lawmakers.
The post 44 PTI MNAs Decide to Take Back Resignation appeared first on Karachi News.