Wednesday September 14, 2022
1718 Relief Camps With Half Million People Are Working In Sindh: Sharjeel Memon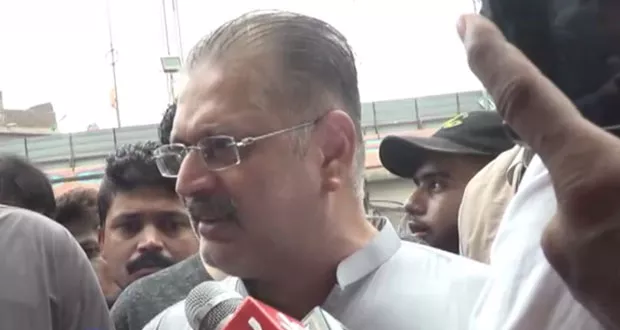 Karachi: Provincial Minister for information and transport, Sharjeel Memon has said that as many as 1718 relief camps are working for the floods victims while a whopping more than half million people shifted in these camps.
The Minister Information apprised that there are 296 relief camps in Hyderabad , 579 in Shaheed Benazirabad, Mir Pur Khas 52, Sukkur 269. Whereas 481 in Larkana and 41 in Karachi, relief camps have been established.
Sharjeel Memon further apprised that 5, 34955 have been transfered to the relief camps while foods, water, medicines and other facilities are being provided.
He informed that 212505 tents have been distributed among the victims while 1541937 mosquito nets also provided. The victims provided with 4493 folding beds and 1350 stoves as well.
He directed the generous people and welfare institutions to contact provincial disaster managment authority (PDMA) for provision of aid goods and distribution among the victims.
The Minister apprised that 638 people have died so far from the floods and rains while 8321 people were sustained injuries whereas 191247 livestolk has also lost
Owing to the devastating floods 8431 km part of 780 roads have damaged while 180 bridges also affected by the floods.
PTI Crossing Limits
On the other hand, Sharjeel Memon said that the PTI has crossed all the limits and stopping aid goods.
He said that the PDMA bought flour from Punjab for floods victims of Sindh.
Sharjeel Memon said that PTI government confiscated trucks on the Punjab border and registered a case. Condemning the incident said that the PTI is crossing all the limits adding that first they started a fake funding campaign and now they are stopping the aids goods.